A Smarter Way To A More Profitable Practice
An all-in-one optical sales tool designed to deliver results by increasing sales revenue, reducing costs, and improving efficiencies.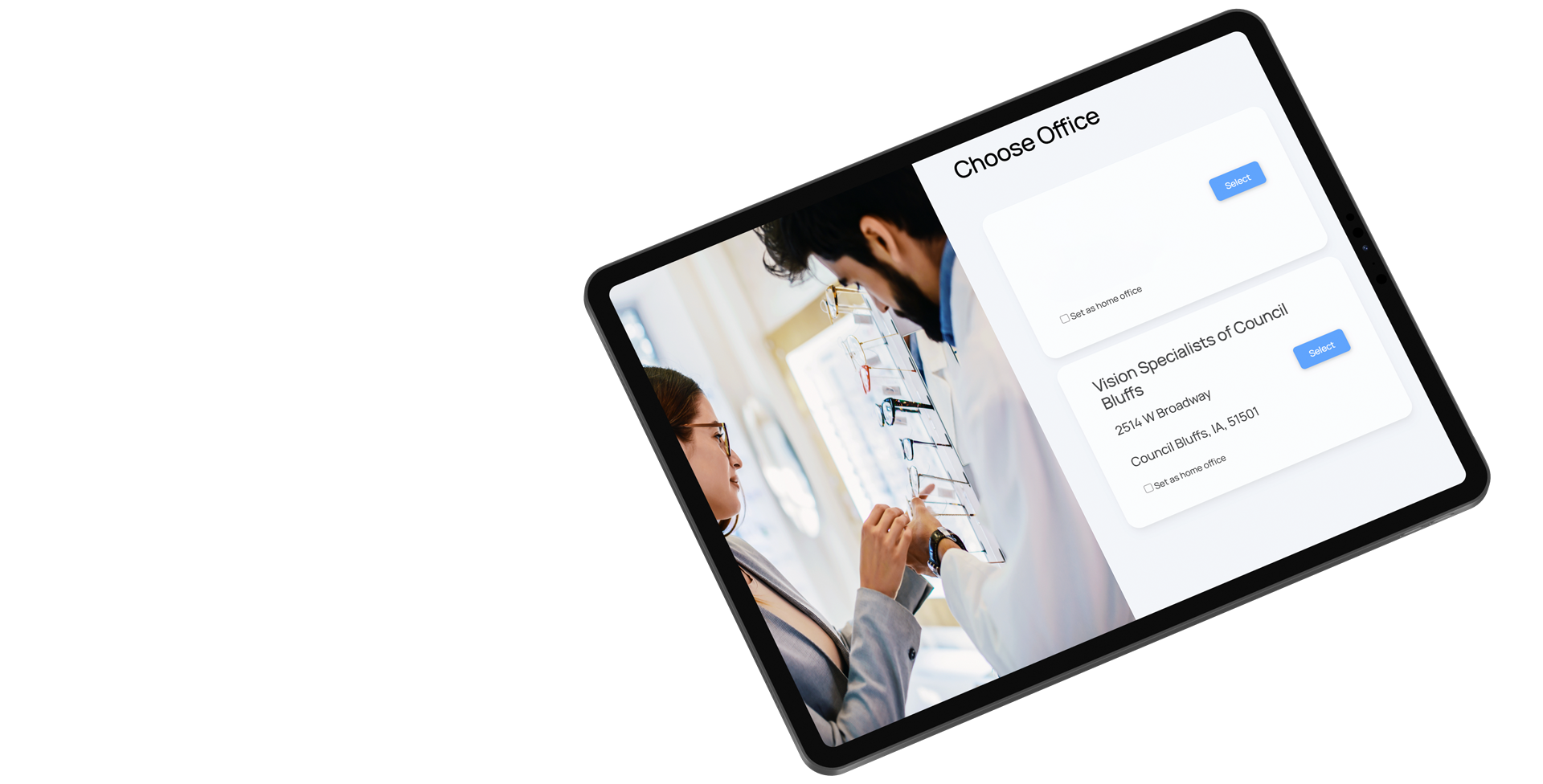 Connected & Integrated
Learn More →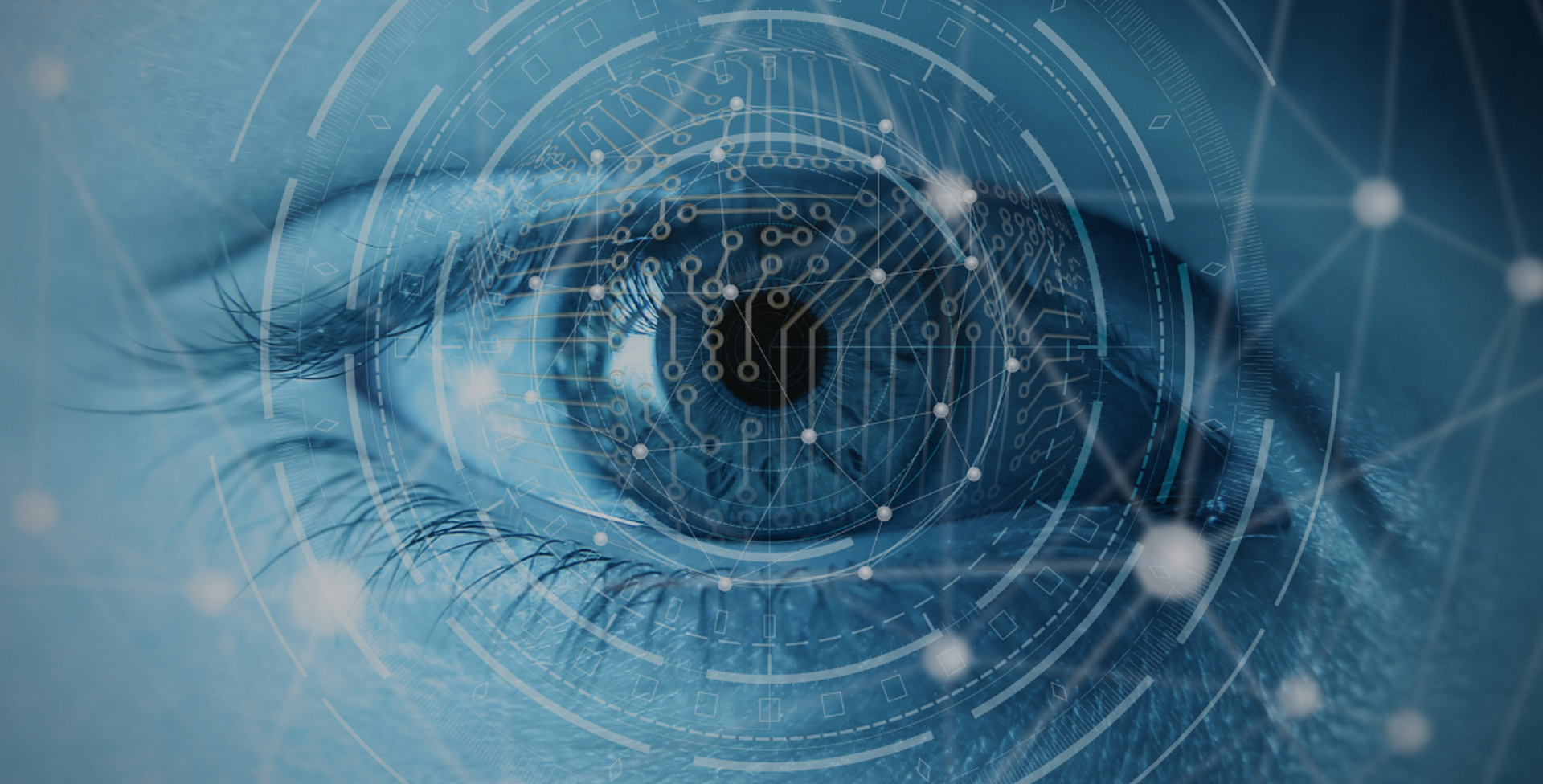 Decrease Overhead
Learn More →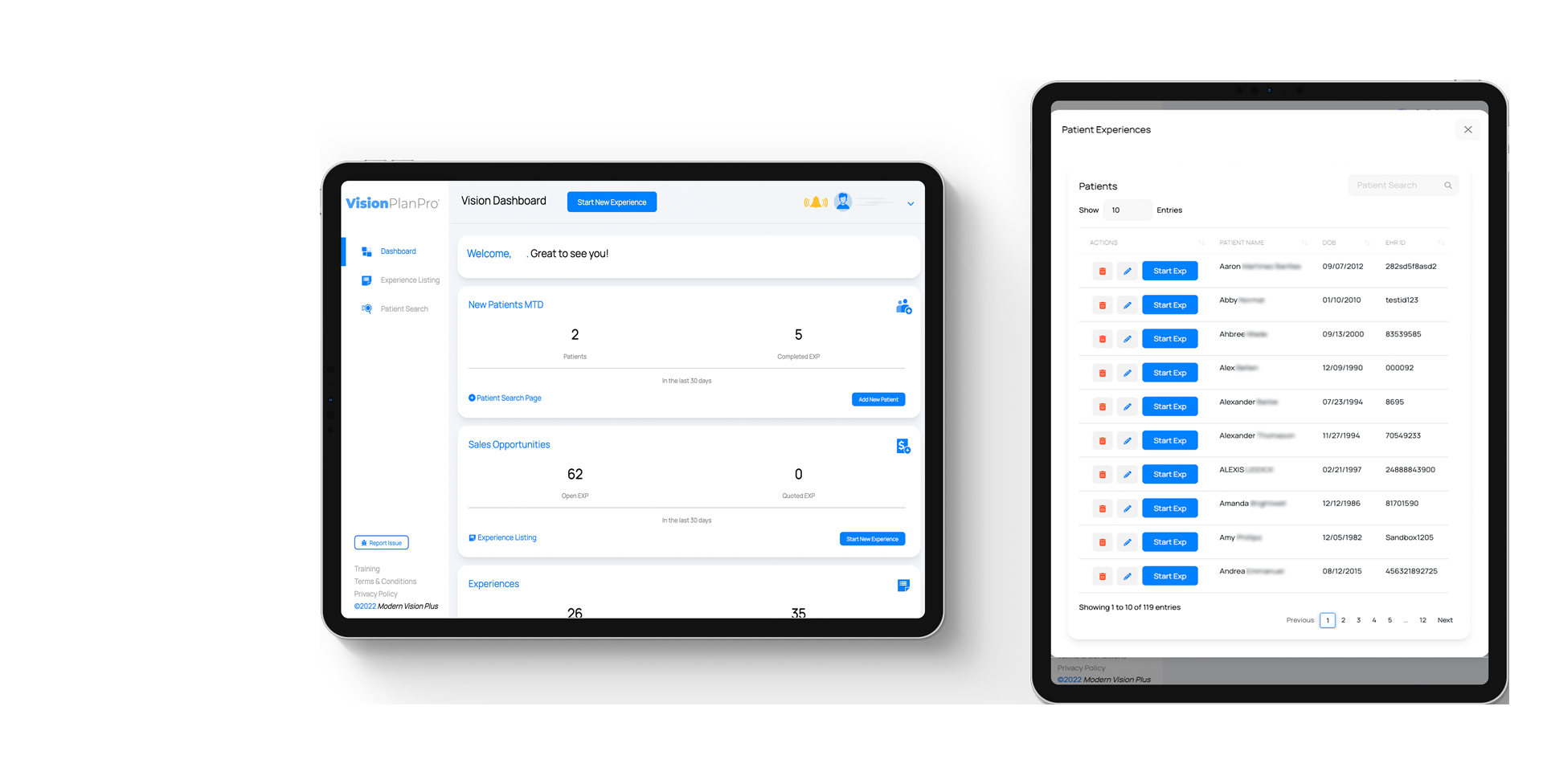 Increase Your Efficiency
Learn More →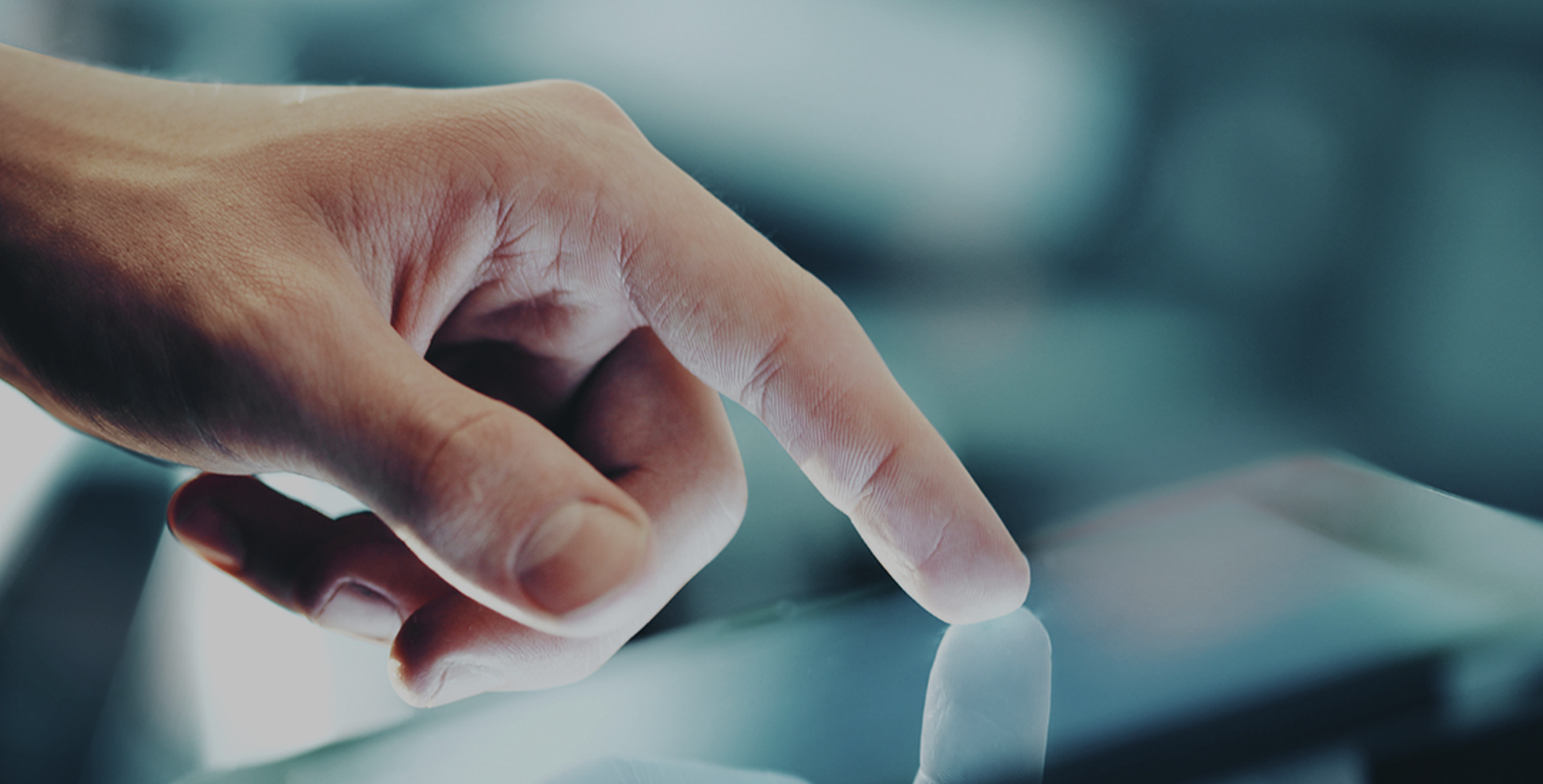 Ready to Get Started?
Learn More →
INCREASE SALES
Increase Transactions By An Average Of $50
VisionPlan Pro™ enables practices to select and place higher-tier products front-and-center, to increase patient engagement with them. During the sales process, patients are led through a radically simplified track of products and options, all while viewing savings and discounts.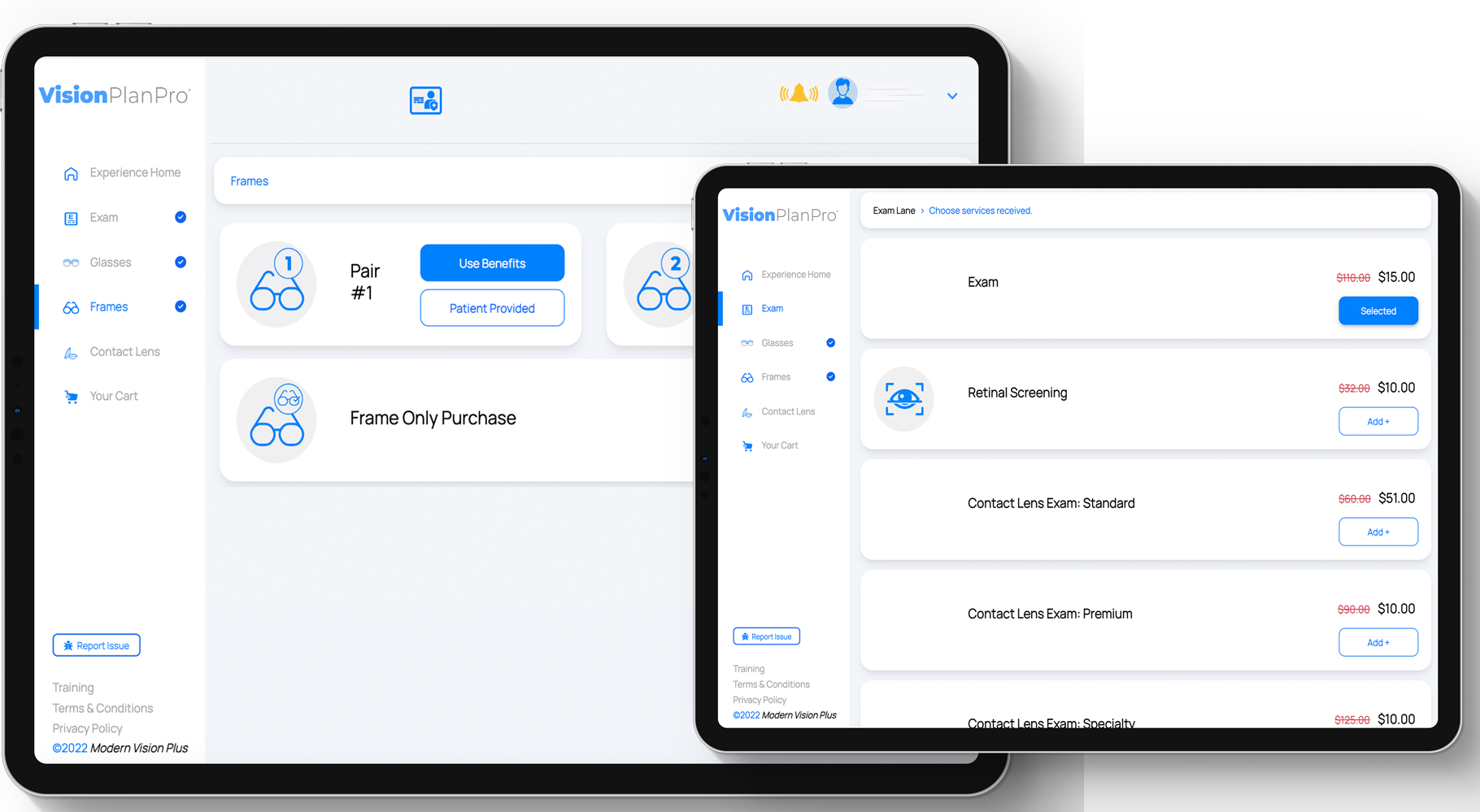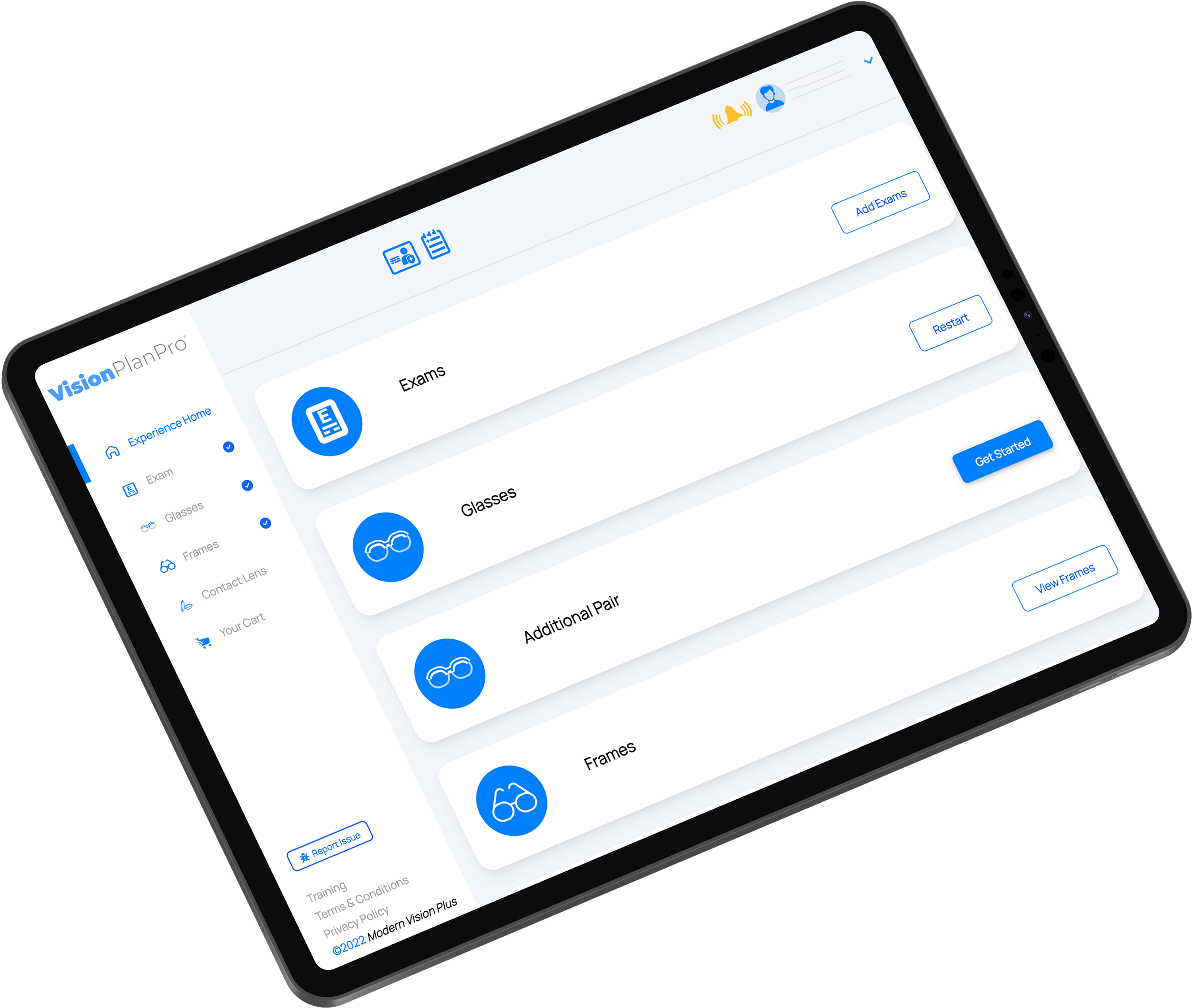 DECREASE OVERHEAD
Decrease Overhead By Reducing Payroll
VisionPlan Pro™ eliminates the need for the optician to have extensive knowledge of products, insurance or even the optometry industry. VPP frees practices to prioritize other personality traits in the hiring process, such as friendliness, customer experience, and salesmanship. VPP makes it easier than ever for someone with little to no experience to enter optical and quickly start selling successfully. This reduces overhead and recruiting stress, time and expense.
Increased Efficiency
VisionPlan Pro™ creates efficiencies in the optical lane by removing all the paper and manual math. VPP calculates pricing, savings, discounts and insurance benefits. This enables a faster turn-around with patients, thereby creating the opportunity for more patients in the optical lane – without the need to hire more people. Don't let your optical become a drag on business.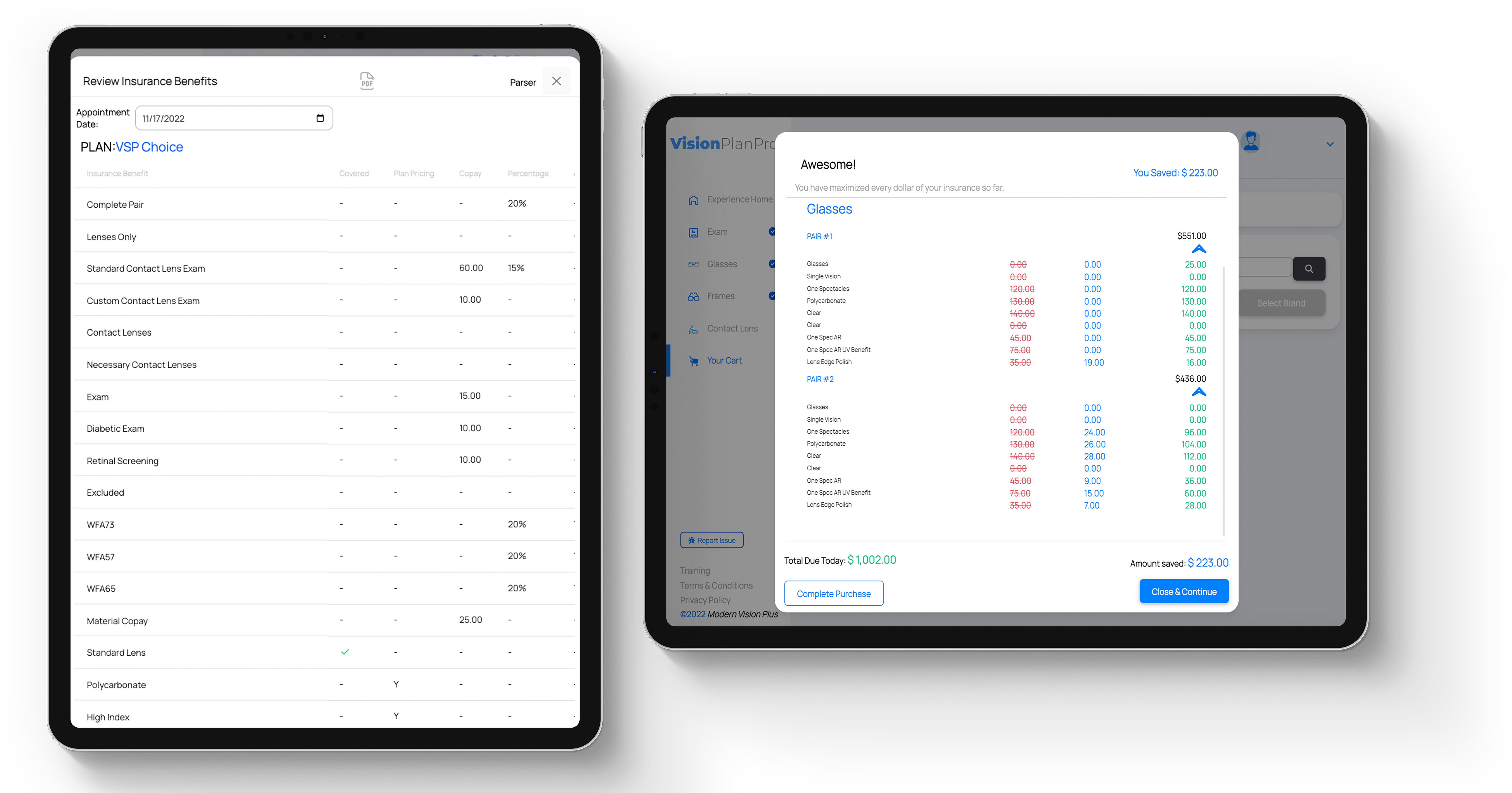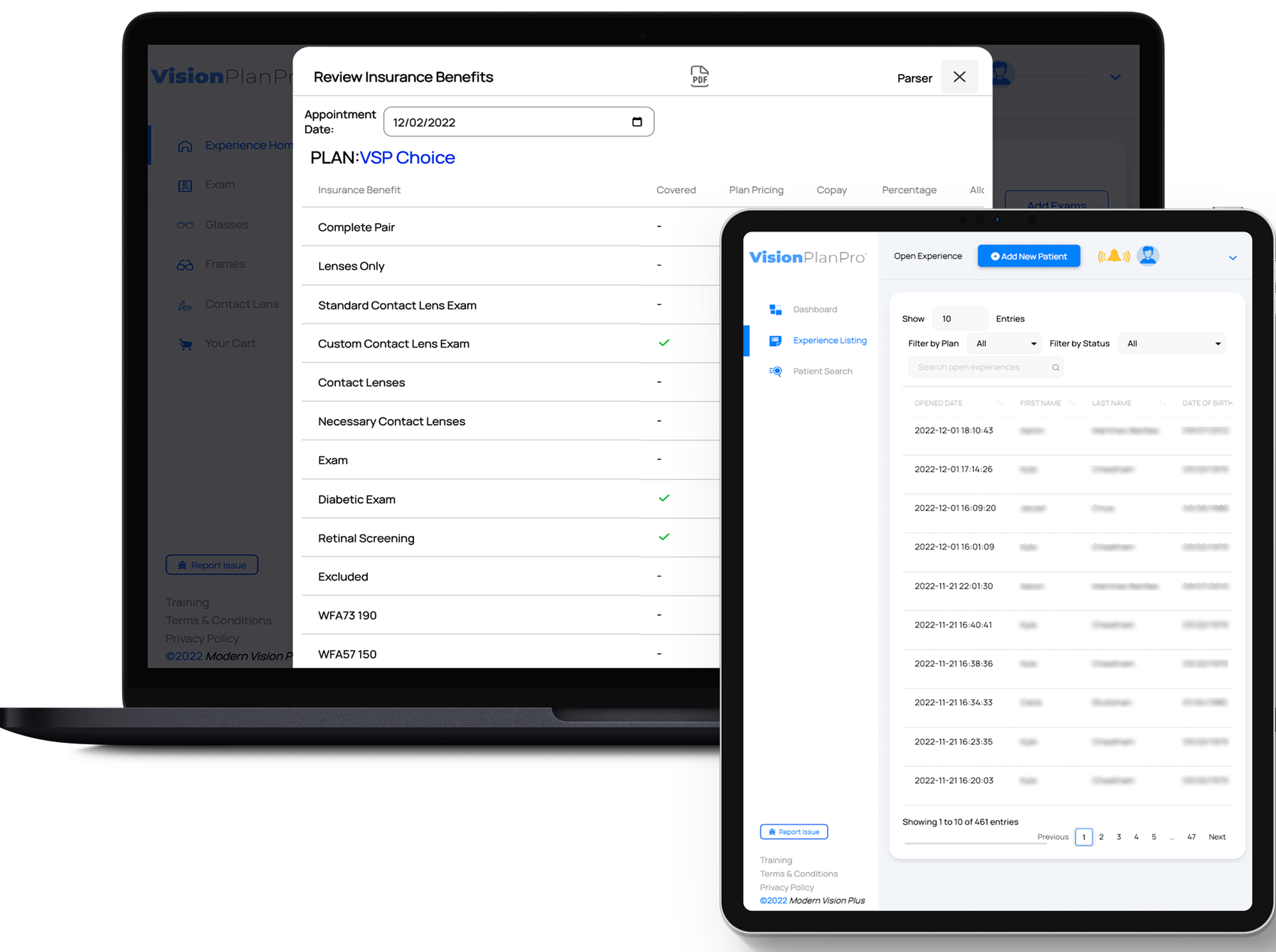 CONNECTED + INTEGRATED
Connections Design To Maximize Time & Revenue
VisionPlan Pro™ integrates with nearly every major insurance plan while also having the capability to enter in details for private pay manually. The system does all the calculations automatically for all products in your product catalog.
ONE OF A KIND
Equip Yourself With Exclusive Lens Packages With Unrivaled Margins
It's no secret that a private practice wins when a patient selects non-formulary private label lenses. However, until now these options could not be displayed to the patient, side-by-side with a difference in cost with their insurance.